The rise of chic and comfortable fashion
Matilda Djerf is a 26-year-old well-known beauty and fashion blogger. Many people take inspiration from her clothes and re-create her blow-out hair called the butterfly haircut which was popular in the 90s. Today she is a well-known influencer and a successful entrepreneur, making 34 million dollars. But she hasn't always been so successful: years before she started her business with her boyfriend, Rasmus Johansson, she worked at a juice bar and a fish shop, scraping the scales off salmon.
How everything started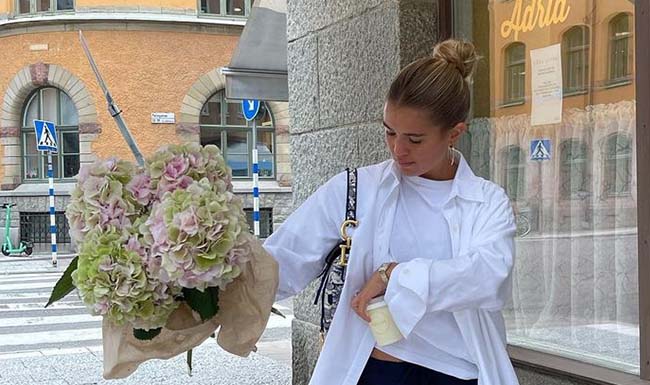 In 2016 Matilda and Rasmus, went on vacation to the Caribbean where she brought a small camera and took pictures of herself and posted them on Instagram. Before she knew it, she had already gotten 3000 followers, which was considered to be pretty impressive back in 2016. She never really planned to work with social media. Later, she went back to Sweden for six months, and then to Bali and Australia for six months. When she returned home to Sweden after being abroad, she realized she had gained 100 000 followers on Instagram. She now had one decision to make – should she continue working as an employee at a juice bar or start a career on social media? She chose social media. She knew she could go back to her old job if it didn't work out. But it did work out. She started her business with Rasmus in 2019. She also took on some modelling jobs so that she could afford to travel.
How her business differs from other fashion brands
Matilda was never a fan of fast-fashion and wanted to create clothes and accessories which were ethically produced. Now that global warming is happening and fast fashion has become the norm, many customers reach out to brands that are sustainable and do not do any harm to our planet. Her pieces are produced in: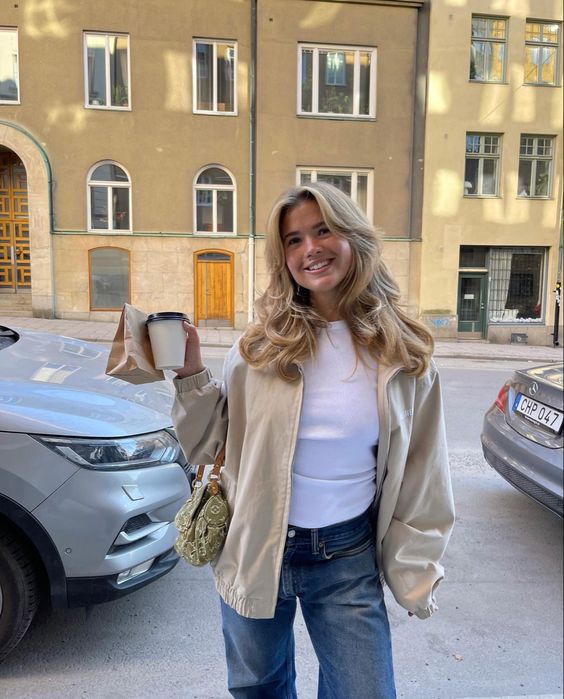 Sweden – the town where Djerf Avenue was born.
Portugal – known for quality workmanship and respecting working conditions.
Italy – their factory works closely with one of the main Italian yarn suppliers and this enables them to always stay up-to-date with the new colors, materials and fashion trends.
Matilda also wants to create a safe space with her fashion brand by being a person that supports body positivity and creates clothes that are body inclusive. Her sizes range from XXS to 3XL. She also calls her fans "Djerf Angels" in order to make them feel comfortable while shopping her pieces no matter what their physical appearance.
Authenticity is a major priority at Djerf Avenue, where models and photos are never retouched and the items you see are real pieces that you will receive after placing an order.
"We don't believe in editing bodies, pimples or clothing" says Matilda. This is also a reason why her brand is so popular. She doesn't edit her models to look "perfect", she thinks everyone is beautiful which gives people confidence knowing that they don't need to look a certain way to be fashionable. She chooses her models inclusively, by hiring models of color, plus-size models and models with physical disabilities. Matilda is the person who designs her clothing, she takes inspiration from her trips, Swedish roots, and personal style. She considers details carefully, from the fabric choice to the silhouette. She even told her fans she would never be seen at fashion week because fashion shows tend not to represent a diversity of sizes.
The brand and the style of clothes she produces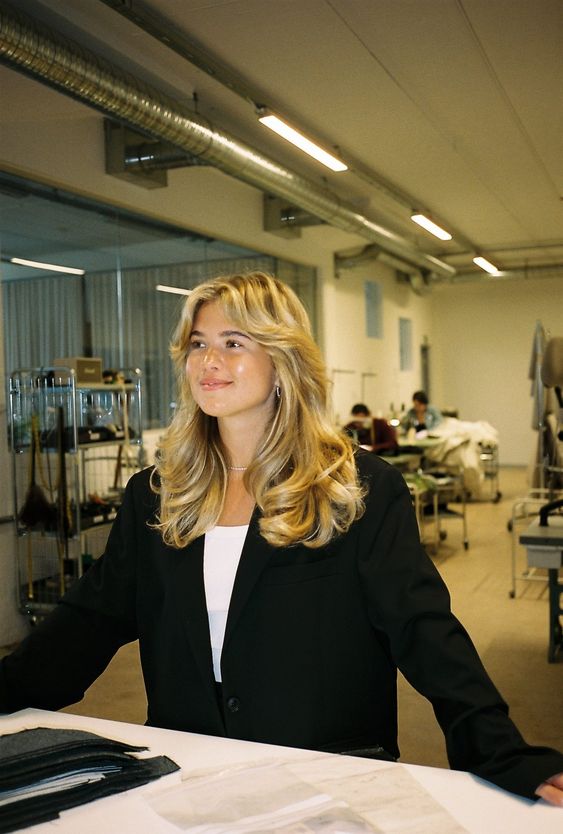 Instead of quickly producing trendy pieces, Djerf Avenue focuses on basics and long-lasting fashion.
She mostly designs trousers, tube-dresses, and striped button-downs. "Good basics are essential in my wardrobe", Matilda told Vogue Scandinavia in a recent interview. "If you don't know what to wear, a tank-top, a T-shirt, or a pair of perfectly tailored pants are always reliable."
More about Matilda
Most young women these days are into the "Insta-baddie" style, including fake lashes, bikini pics and lots of plastic surgery. Matilda is the opposite. She finds happiness in buying flowers, baking cakes, her dog – Rufus, and documenting her daily oversized outfits. And her followers are loving that. Matilda is a very family-oriented person. The couple have been together since they were teenagers, after meeting in high school and they now live together in Sweden with Rufus – who was even the inspiration for one of her T-shirts!
Collaborations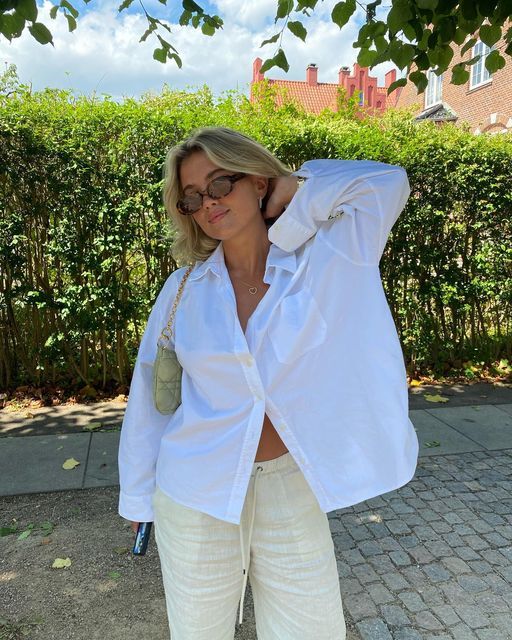 Djerf Avenue has only collaborated with one brand, Emi-Jay, which included products like claw clips, headbands, hair pins, a dress, a tote bag and a candle in a light blue and pink floral pattern. They created a pop-up shop for 3 days in Los Angeles. Both brands are founded by young women and Julianne Goldmark states that "Both of our brands are super aligned. So many of our customers style our items together, so it felt like the perfect fit."
Matilda Djerf was bored of her old job, in the fish shop, because "everything was done in such a traditional way." But she wanted to do something where she could be her own boss, so she started her business, Djerf Avenue, as a side job, but, once her business took off, this was now her main focus of her career. Today she makes around 34 million dollars in sales and is a quite known fashion influencer on social media.
Simona Todorieva / S4ENB / EEB1 Uccle