Antoni Narozny on becoming a EU delegate
With EUROmad 2023 around the corner, let's peak into the heart of its preparations. A great means of doing so would be to interview an insider like Antoni Narożny, a S5PLA student, who has taken on the role of a delegate for EUROmad 2023. What is EUROmad though?
EUROmad is a simulation, or rather a modeling of European Union's institutions, organized by the school: le Lycée français de Madrid, since 2019. It's objective being to encourage the "art" of debating among students.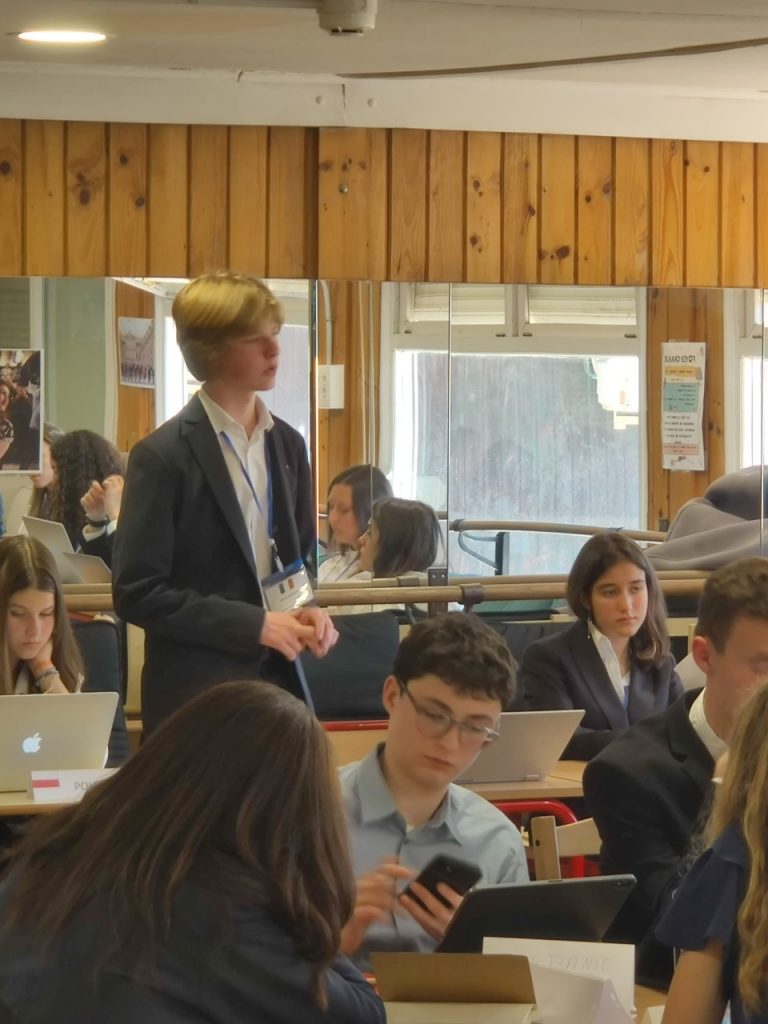 I believe the Ancient Indians would have defined debates as a means of pushing your intellectual boundaries. Whereas the Ancient Greeks would see them as an opportunity to disagree with someone openly. In any case, secondary students from schools dispersed across Africa, Europe and Asia can now define it their own way.
They adopt the role of ministers (of a country they chose to represent), while bringing forward their ideas, ideals and ways of thinking. Each student, like Antoni, is placed in a commission which pursues a specific topic; from agricultural sovereignty to space trips to Mars. Antoni's task you might ask? To defend the interests of France in the domain of EU's enlargement. Whether he will form, join, refuse or break alliances between the debating countries, for now, remains a mystery. The answers I did, however, receive from him, give insight into his preparations, hopes and… his use of sarcasm.
How did your view on your assigned commission (Sommet UE, Candidats à l'adhesion) change with conducting more research?
My views didn't change much; I didn't really think about the process of joining the European Union before. Though, I did expect it to be a lot easier. There are some countries which have gained the agreement of all member states and are still not part of the EU.
How does one approach researching such a relatively unfamiliar topic?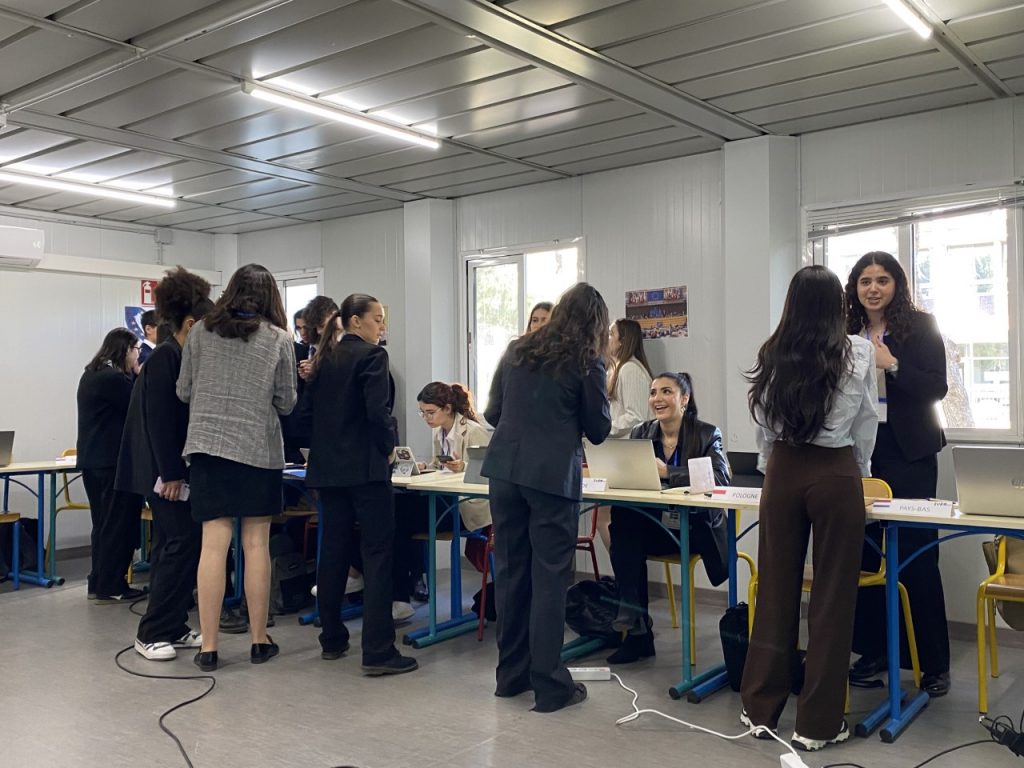 I'd say this topic isn't as unfamiliar as it may seem. After all, it applies to other European countries. The criteria for joining the EU are surprisingly broad, which is why it leaves much room for discussion. So, someone like me, who has a slight interest in the state of the world and geopolitics, already, without realising it, has some insight in the topic. When I was doing my research, I was taken by surprise by how much I already knew on the topic. For example, France does not wish for Turkey to join because of their human rights issues.
I started by looking into France itself, it's important to know the country you represent. It's a rather well-known country so I was already familiar with stuff like the capital city, other major cities, its geographical aspects, etc. What I studied a bit more is the governmental structure and the administrative divisions of the country.
I started with YouTube, as I often do, to get general information I could investigate. Later I read a Wikipedia article (surprisingly the article in English was more insightful than the one in French). And of course, I could not leave behind AI. It already helped me with so many other projects. I use a mix of Bing AI and chat GPT. Bing AI gives me concise paragraphs answering my queries, but most importantly it cites sources, so I can then look into those websites as well. And I use chat GPT in case I don't understand a concept and I need it explained in really simple terms.
Now, the goal wasn't to find exactly what France thinks of every candidate for my TPG (each candidate writes a TPG, a text which outlines their countries line of action and political position), but rather what according to it are the general criteria. I'll look closer at individual cases a bit later. So, I read some articles, made notes and came to some conclusions which I then fact-checked using Bing AI and chat GPT.
Is there anything about France's stance in the integration of new countries to the EU that took you by surprise?
Hmm… Not really. Though, I wasn't expecting such encouragement on France's side regarding the adhesion of the Balkan countries. I rarely hear France even mention the Balkans, and there are still some post-Yugoslavia problems in these regions.
And if you could choose a different country to represent and join a different commission, what would they be?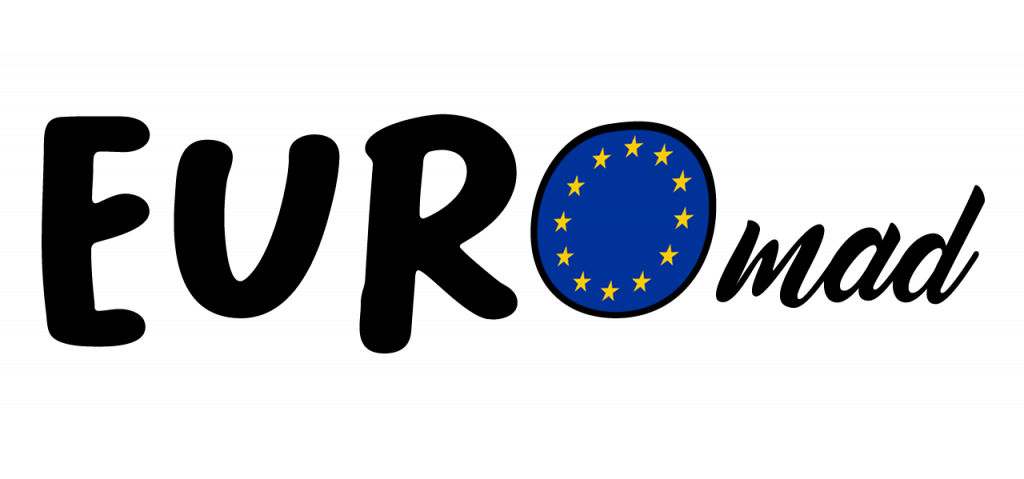 Well, I'm not disappointed in my commission as I got to choose it myself. The one about Mars seems interesting but a bit too abstract for my liking, and I really want to focus on improving my debating and speech skills. Regarding countries, I wanted to represent Portugal at first. Unfortunately, it was not possible. There is a rule that you can't represent your own country and because someone else was actually French, they had to take Portugal. And if I could choose any country from the EU, I would love to represent Belgium or Poland, my two home-countries, sadly they aren't part of the simulation (Euromad).
What are your hopes/expectations for the direction in which the discussion will go?
I always love when two clear alliances form. Do I think that will happen this time? No. Because, for example, I think everyone would be in agreement that ideals such as "peace" and "democracy" are the way to go.  What I can't wait for is all the diplomatic euphemisms, especially regarding Turkey. I mean, you can't just blatantly say that Turkey isn't European, or doesn't respect human rights; that's just not how it's done. It's always funny seeing two diplomats pretty much insult each other, whilst keeping formal speech and politeness.
Laura Debska / S6PL / EEB1 Uccle