10K Instagram Followers in 2 weeks
Instagram has become a big part of everyday life.  With over 800 million downloads on the app store, we use it to connect and keep up with not only each other but also our favourite celebrities and brands, which is why it has also become a major advertising tool for companies, meaning that major money can be and is being earned.  This is fascinating as it shows that as society evolves, companies must try and find new ways to connect with their consumers, and that completely new jobs are created with every generation. Companies are recruiting big accounts around Instagram, Facebook and Twitter and paying them to place their products in a photo.
Big players
For the moment the biggest players are Selena Gomez with 146 million followers (held the title of 'most followed' for two years, not including Instagram's account. She made history by being the first to hit 100 million followers), Cristiano Ronaldo (155 million, has now dethroned Selena Gomez as most followed), Ariana Grande (145 million), Beyoncé (124 million) and the Kardashian/Jenner clan (all the sisters and the momager, in order of age, have respectively: 127 million + 104 million + 87 million +128 million + 73.5 million + 25 million)
How much money can be earned?
"It's a $500 million industry today, and corporate muscle will bolster that to $5 billion to $10 billion by 2020" says Business Insider, 2017
Celebrities being paid on various social platforms to promote products is in itself not a new practice – actors wearing or using certain products in movies they appear in, for example, has been happening for a long while. With the rise of social media, not only are celebrities being paid to advertise products, but so are beauty or fashion bloggers, and meme account holders. According to Statista, accounts with over 7 million followers make $150 000 on average per Instagram post. Kylie Jenner makes around $1 million per sponsored post.
THE EXPERIMENT
Our Project – Creating the Account
We set out to create an Instagram account, namely a meme page, and we wanted to see if our account could become genuinely market competitive. Our challenge? 10, 000 followers in 2 weeks.
We began by trying to make our account interesting and appealing to our age group (Generation Z and millenials): 9 – 25 years old. Our handle had to be something eye-catching, provoking, original and funny. Famous account names that inspired us were ones such as @qwerticorn, @3.1415926535897932384626433832, and @memedeliveryguy – we chose @alqoholical. Numbers and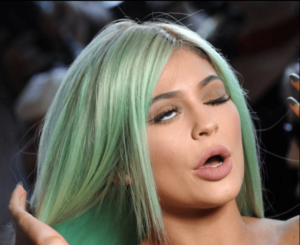 underscores had to be avoided despite the lack of available names, but we went with alqoholical in the end, changing the c to a q as the former was an already existing name, as are so many names on Instagram. Next, we needed a funny profile picture. We decided to choose the face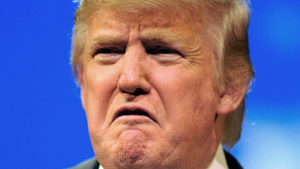 of a celebrity making a weird expression, like the famed Kylie Jenner picture that so many meme accounts use. Attempting to be original, we went with an unflattering picture of Donald Trump.
Our Project – the Execution
Having created our base, we now set out to achieve our challenge: followers. Without followers, no business is possible on any social media platform – the power is in the hands of the public, as with all business. Although not actually attempting to gain money from this experiment, we wanted to see if it is possible. We started by following other meme accounts with relatively low follow counts (several hundred followers) to see if they would follow us back. The ¨follow-for-follow¨ trick is relatively well known on Instagram, as is the ¨follow-to-unfollow¨- you follow an account, they follow you back, and then you unfollow them, leaving them to follow you without you clogging up your own feed. We tried both tactics, even though the latter is regarded by many as dishonest, in spite of its being used extremely often.
We next ¨shouted-out¨ our meme page – we asked our friends to follow it, posted on the Instagram stories of our main accounts urging our followers to follow this new account. Some of our friends shouted it out too, such as a friend with a Taylor Swift fan account of 22 000 followers.
At this point, we were at 17 followers – still far from our goal.
The key to growing an Instagram account is in posting regularly – in this case, quantity is more beneficial than quality for drawing followers in. This is done by hashtags. When people browse Instagram, looking for funny posts and new accounts to follow, they look at the hashtag search function on Instagram. For example, if you wanted to find a good photography account, you would search #photography. As content creators rather than consumers, we needed to hashtag our posts with popular hashtags that people were likely to search for, but also hashtags that weren't too general in order for our memes not to get lost in a swamp of other posts.
We used hashtags such as #funnymeme, but also hashtags that had nothing to do with our posts but were likely to be searched for on Instagram, such as #arianagrande, #kpop, #trump. In addition to those, we used hashtags that other accounts hoping to gain followers would search for, such as #followspree, #gaintrain or #followforfollow, and variations of that such as #follow4follow, #f4f, or #fff.
Day 1 completed, and we had done all of the above. 24 hours in, we were at 94 followers. Our plan henceforth was to continue thus, and hopefully our followers would grow exponentially. We continued to post regularly, and although as already mentioned we paid more attention to quantity than quality, we made sure our memes had a degree of humour in them – unlike the unfortunately appalling memes shown below. We tried to avoid the damage that these other decidedly unfunny memes seem to have suffered.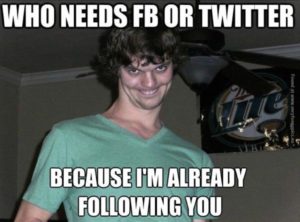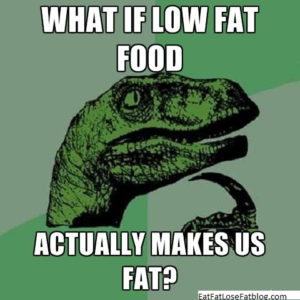 While posting regularly, we wondered how much time we were spending on Instagram because of this project. Was this wasting precious time that could be spent otherwise? This account, however, was perhaps consuming even less of our time than our main accounts on Instagram, or other social media. All that was required was posting memes with our hashtags pasted in the caption.
ONE YEAR LATER: A look back
The key to creating a successful meme account, we found, was posting regularly and being dedicated. As can be seen in the biggest meme accounts, the memes aren't always up to par, but these accounts post around 5 times a day and at regular times where surveys have shown the when in different time zones and cultures people spend the most time online or on Instagram. Many studies have been conducted and the general consensus is that posting from around 9pm to any point that night is optimal because Instagram users tend to check their feed before going to bed and first thing when they wake up. Other than that, there are studies tailored to the exact days of the week. One study found that the optimal times to post during the day were:
Sunday: 5:00 p.m.
Monday: 7:00 p.m. & 10:00 p.m.
Tuesday: 3:00 a.m. & 10:00 p.m.
Wednesday: 5:00 p.m.
Thursday: 7:00 a.m. & 11:00 p.m.
Friday: 1:00 a.m. & 8:00 p.m.
Saturday: 12:00 a.m. & 2:00 a.m.
(source: expertvoice.com)
In addition to this, big meme accounts frequently give each other shoutouts which significantly boost follower count and follower activity (liking, commenting, sharing) albeit often irritating followers (leading to unfollows) if done too often.
However, our goal, which, in hindsight, we realised was unrealistic, was to accomplish all this in 2 weeks. The only fathomable way, we believe, to accomplish this is to be aided by exterior sources, namely shoutouts from other big accounts you may be friends with when you're starting off; or, most predominantly, paid Instagram ads. This seems to be the only way to achieve this feat.
One of our successes was an idea we had, which was a very effective way of generating activity on our page. On Instagram, there is a feature called a "story" where you can put a picture up for 24 hours before it disappears. One cannot like it or comment on it, simply view it. If you would like to keep the picture on your page permanently or for a longer period of time, there is a "highlights" folder one can create allowing you to compile past stories. We created a "creative comment of the day" prize, meaning that the funniest or most creative comment was screenshotted and posted on the story, tagging the user who made the comment. Each of these stories was subsequently added to the "Creative Comment" highlight on our page. We immediately noticed a spike in likes and comments – people loved being on our story. They knew that we didn't have very many followers and thus weren't getting many views on our story, but people just naturally have a love of being noticed and rewarded.
A week in it was very clear that there was no way we were going to achieve 10,000 followers in the given time period without paying for Instagram ads, although it was never a goal that we seriously deemed possible. We continued to grow steadily until we had reached a few hundred followers, but never at the rate that was needed. Not only did we realise it was unachievable, but vacation and exams caused us to slowly but surely stop spending time on Instagram. The wildly successful "creative comment of the day" began to slack on our end, for example, as well as the rate of pictures posted. The project was abandoned around this time. Upon a recent check on follower count, almost a year later, the follower count had dropped to 80, as people tend to unfollow inactive accounts.
The conclusion? We didn't manage. Is it possible? Yes – if you are dedicated and patient, rather than just starting a challenge for the fun of it, it definitely should be. And hopefully, this 'failed' challenge might nevertheless help some of you, by showing our tips and tricks, and baring our successes and failures, as well as providing an entertaining account of our experience and a reflection of how society interacts with and utilises Instagram.
Honourable Mention
We thought it would be a travesty to publish this article without a quick honourable mention of the egg that cracked the internet: @world_record_egg . In recent events, Instagram users around the world started to notice this new Instagram account with one solitary photo of an egg. The caption: "Let's set a world record together and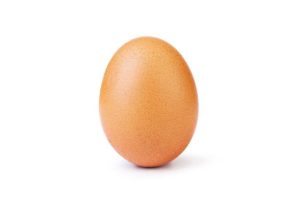 get the most liked post on Instagram. Beating the current world record held by Kylie jenner (18 million)! We got this 🙌". The internet went wild – what a satisfying thought that something as simple and random as an egg should be breaking records. What a satisfying thought that an egg could beat the millions of likes that celebrities acquire. The egg was a symbol for the what we, the simple mass of people, can achieve together. You don't need millions of followers or a blue check on Instagram to gain notoriety. There was a feeling of rebellion – that we could give an egg more attention than Kylie Jenner's baby.
The egg started gaining likes at an astounding pace and the more realistic the prospect became, the more excited the users of Instagram became. The photo was shared hundreds of thousands, if not millions of times, by people on their stories, encouraging their friends and followers to like it. This snowballing of likes achieved its goal by a long shot – the egg currently has over 53 million likes, 10 million followers, and is verified on Instagram. What is really great about this is that, once having gained these followers, this fame and this influential platform; the owner of the account used this influence to advocate for mental health issues.
Alexandra Von Koppenfels / S6EN / Uccle Bruxelles 1
Photos : flickr.com / animal-jam-clans.wikia.com / topsimages.com / orangeswing.com / Theverge.com