Ex-unesco member Varun Khanna: Sanity will prevail
Before formal debates started, the UNESCO committee had the chance to meet ex-UNESCO member Varun Khanna. They were able to ask questions, learn more about UNESCO as an organisation, and get a deeper insight into the intricate, sedating world of diplomacy.
Varun Khanna inspired the dozens by talking about the impactful work UNESCO tries to achieve. Essentially, he explained that UNESCO is an international organisation that gathers factual data in order to help Member States make better decisions when it comes to policy making and collaborating on cultural matters, as well as education.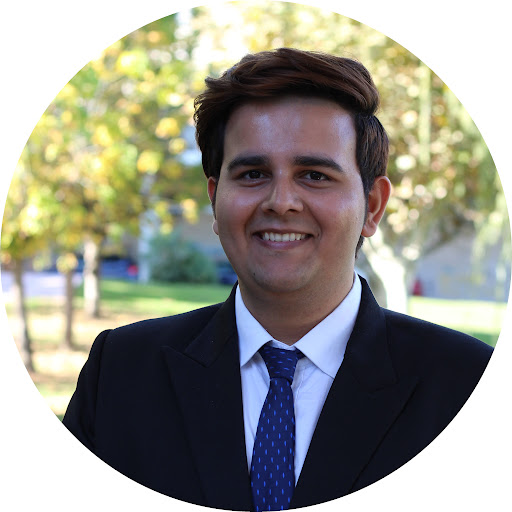 Varun also spoke about the main challenges UNESCO faces due to the lack of funding and the COVID-19 pandemic, emphasising the importance of in presence work given how much it allows us to interact, collaborate and socialise. On top of this, since UNESCO is funded primarily by Member States, projects tend to be led by the ideals of the given country. This can be a good thing, for example, UNESCO managed to work with Norway to help educate its students on sexuality studies. However, if there are other countries collaborating on a given project who have different, less progressive ideals, then compromises have to be made.
The reason UNESCO focuses so much on education is because, after World War II, the organisation aspired to spread peace all around the world, so that the devastation brought by the previous wars would never be repeated again.
The main way to do this, UNESCO believes, is by actually constructing an idea of what peace looks like in people's minds- through education, and through bringing people together with culture.
This is a tricky task, and one that, as you have just read, doesn't come without challenges. However, UNESCO aims to follow its track to spread peace, end the poverty gap, demolish inequality, and make education accessible to everyone through its hard work. Even if the pandemic has slowed things down substantially and political will has been diverted to other topics, Varun trusts that "sanity will prevail" and the world will see better days.
The last point made by Varun Khanna, which I believe to be a particularly important one, is that: before we can work towards creating a better world and resolve the crises that happen every single day, we all have to first solve the issues that we face on a daily basis internally.
We can only save the world once we've saved ourselves first, and so this is why Varun emphasises the importance of mental health and getting ourselves to a more balanced, happier mental state, before we can readily face global challenges.
Laura Malerba