Vogue – The birth of the most influential fashion magazine everyone talks about
Vogue is not a magazine, it is an aspiration
Did you know Vogue has been around since 1890? Vogue has been around since 1892 and is one of the biggest lifestyle magazines in the world. They claim to have around 11 million active readers and 12.5 million readers internationally and the chief editor, Anna Wintour, is the most powerful figure in fashion.
The beginning of something big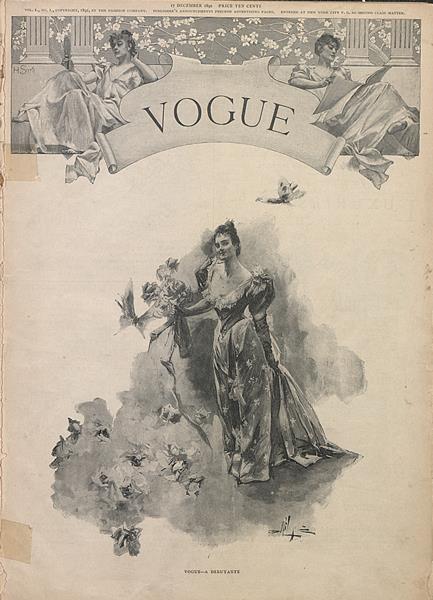 Arthur Baldwin Turnure founded Vogue and in the beginning it was just a weekly luxury lifestyle magazine for social elite and wealthy families in New York, covering everything from theater reviews, music, books and travel. Vogue was very influential and still is, and soon after the publication of its first cover everyone wanted to look like the models in Vogue, to wear the same clothes and buy all the things Vogue was inspiring people to buy. In the beginning, a copy of Vogue would only cost you 10 cents, roughly 3 euros in today's value, but a Vouge will set you back 10 euros today, and even more for an exclusive edition.
Vogue – an innovative fashion magazine
In 1909, three years after Turnure`s death, Vogue was bought by Conde Montrose Nast publication by the founder Conde Montrose Nast. Conde Montrose Nast publications transformed Vogue into a women's fashion magazine focusing on beauty, composure, and etiquette. The sales of Vogue grew immensely, and Vogue gained popularity all around the world. With the popularity the demand soared and resulted in a huge price rise. While Vogue was under Nast's management, the profit went through the roof. Vogue still had a target audience of the wealthy and social elite. Soon Vogue also started to write about the weddings of the stars and how people could create their own fairytale wedding. Due to a printing issue in England, in 1920 Vogue decided to make French Vogue and in 1932 Vogue published its first color photograph cover, picturing a girl on the beach with a beach ball. This iconic cover was one of the reasons for the decline of fashion illustration in the late 1930s and the growing trend of illustrated fashion covers.
Vogue – a magazine for originality and sales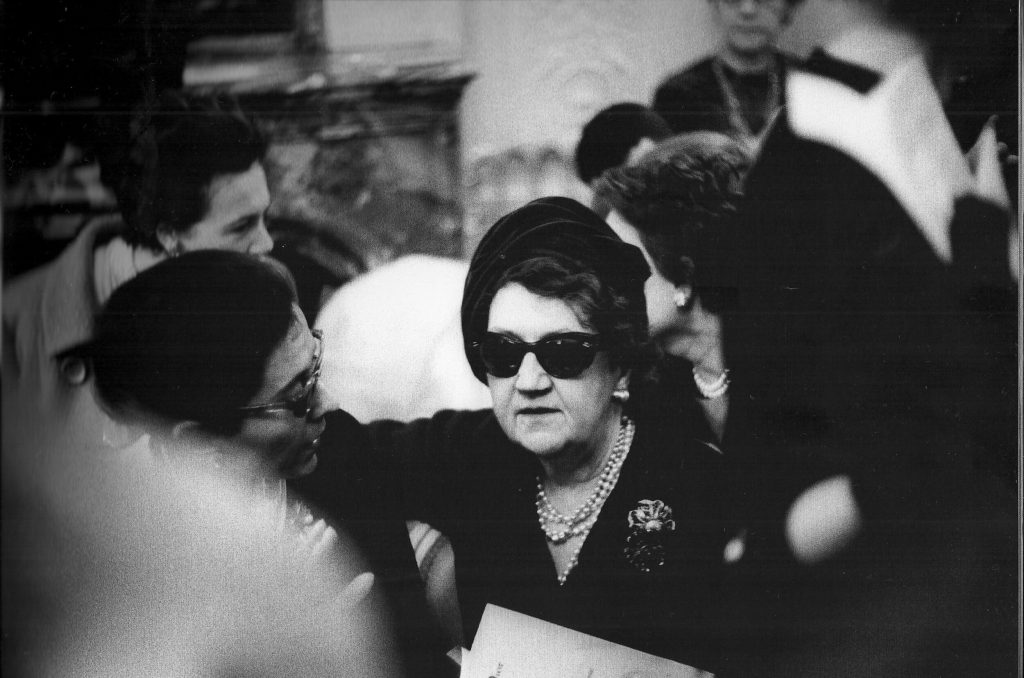 After Conde Montrose Nast's death, in 1942, a new editor needed to be found. A woman from Georgia, Jessica Dave was offered a job as a writer of Vogues advertisements by Marion who at the time was Vogue's merchandise editor. Dave started the job, and everyone loved her talent. She started writing several articles on the fashion of footwear and her articles made her well known and the editor in chief, at the time, Edna Woolman Chase admired Jessica Dave's talent and often spoke to her about marketing strategies and editorial decisions. Jessica would always be early at work, often working in her office showing her true dedication to Vogue and the love she had for it. Woolman loved Jessica because they had the same love for the job and could talk about all the problems they had. After editor Carmel Snow left for Harper's Bazaar, Jessica was moved to the editorial department,and everyone appreciated her there too. Jessica wrote advertising and promotions articles that made the sales of the magazine boom. However, she was not only known for her advertising skills but also for her originality and unique ideas. She continued to write about the fashion of footwear and a few years later was promoted to the role of managing director for American Vogue and is often considered as chief for American Vogue, because Vogue had by this point expanded into British Vogue and French Vogue. In her nineteenth year at Vogue, she was promoted to editor in chief for Vogue.
Vogue – for serious fashion and for the youth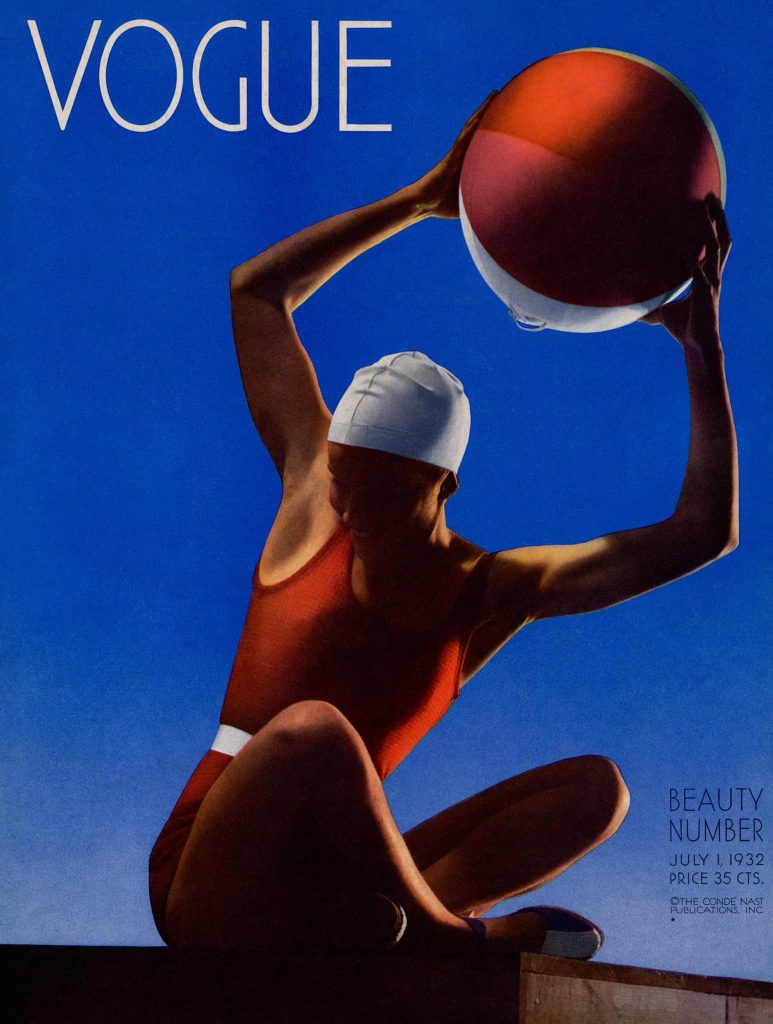 In 1962 Jessica was replaced by a new editor, Diana Vreeland, a woman from Paris, France. Vreeland had a different approach than Dave to what she wanted Vogue to become. She wanted Vogue to become more of a magazine for the youth and wanted people to take Fashion more seriously. However, she also wanted the magazine to include articles about extravagance and luxury. « I respect fashion … it is exciting … but I am annoyed at people who treat it as a joke, who constantly take sledgehammers to it … it's a very serious business. » said Vreeland. Vreeland continued to produce Vogue as a Magazine for the youth and started to talk about relationships and sexuality. Vogue also started to provide guidance on where to shop and where to spend a sunny day in the city. The magazine also started to talk about icons and what they like to do, such as Andy Warhol and his favorite movies and Jane Holzer and her favorite museums. Vogue also started to introduce cover star models such as Suzy Parker and Lauren Hutton.
Vogue – a magazine for more than fashion
Vreeland` s era at Vogue ended and a yet another new editor in chief was picked, this time, a girl from New Jersey, Grace Mirabella. Mirabella started her work at Vogue by making Vogue a monthly publication and started to create a new Vogue era. She stated that she was chosen for the job because she believed that women are not interested in picking up a newspaper and reading about what trends are in or out or what to buy or what not to buy because that does not help them in their life. So, Mirabella began adding articles to the magazine talking about arts, information about health and wellness and interviewing people for the magazine. She also started introducing famous photographers to shoot pictures for the magazine such as Henry Clarke and Richard Avedon. However, not everyone was a fan of the changes and Mirabella was fired. This later went on to starts her own magazine, Mirabella.
Vogue – being transformed and saved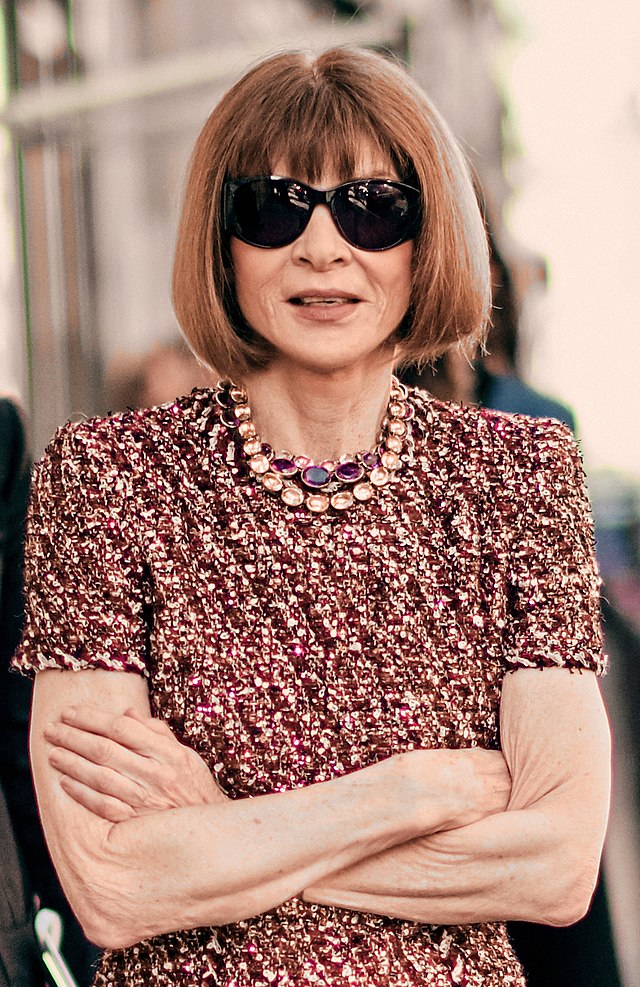 In July 1988, after many thought Vogue was near its end, a new editor in chief was chosen for the job to help Vogue become the prime magazine again. That woman was Anna Wintour, a girl from London. Wintour was known for her trademark beautifully styled bob haircut and her big black sunglasses covering her green bright eyes. The chief had no time to lose when trying to make Vogue its best again. She started by making the magazine more interesting again for the younger generation and trying to make Vogue a magazine for all to enjoy and take inspiration from. Wintour's quick decisions helped the magazine to maintain its popularity demand, while staff at Vogue interviewed stars and went around town searching for the current trends everyone was talking about. The first magazine published under Wintor as chief was a cover of a model from Israel. The model wore a Christian Lacroix jacket covered in jewels that could be seen from the moon. The jacket was paired with a pair of jeans and the model had her golden hair loose in the wind. The cover has been recreated several times by other models such as supermodel Gigi Hadid. The magazine was a big hit with everyone trying to get their hands on a copy. The cover stood out because it showed the importance of the women's face and her body, not all the makeup she had on.
Vogue – a success story of fashion and style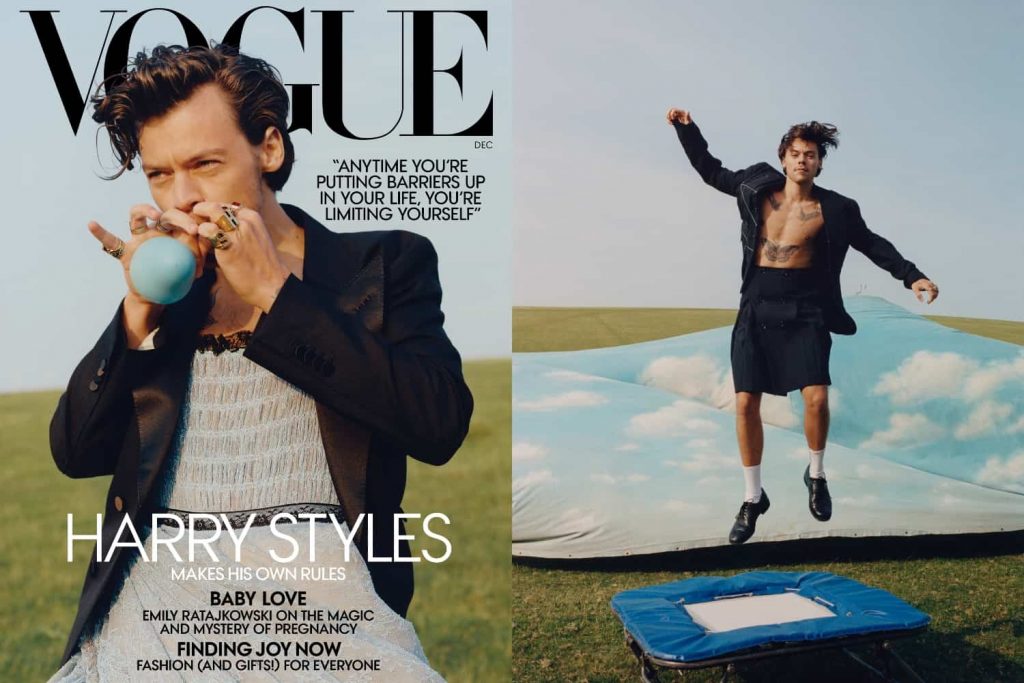 In November 1992 the first man, Richard Gere, starred on the cover alongside Cindy Crawford and in 2020 Harry styles was the first man to star on the cover alone: Vogue was again a success. In 2012, Vogue became the longest monthly magazine, with 916 pages, to hit stores and there after Madonna became the first singer to cover the magazine a controversial decision as many thought  the cover was reserved for models only. For Vogue`s 100 anniversary 10 supermodels starred on the cover and for their 130th anniversary they hosted a runway show on the streets of New York having artists such as Lil Nas X and supermodels such as Lila Moss, Bella Hadid, Gigi Hadid and Emily Ratajkowski amongst others walking the walk.
Vogue deals with its dark side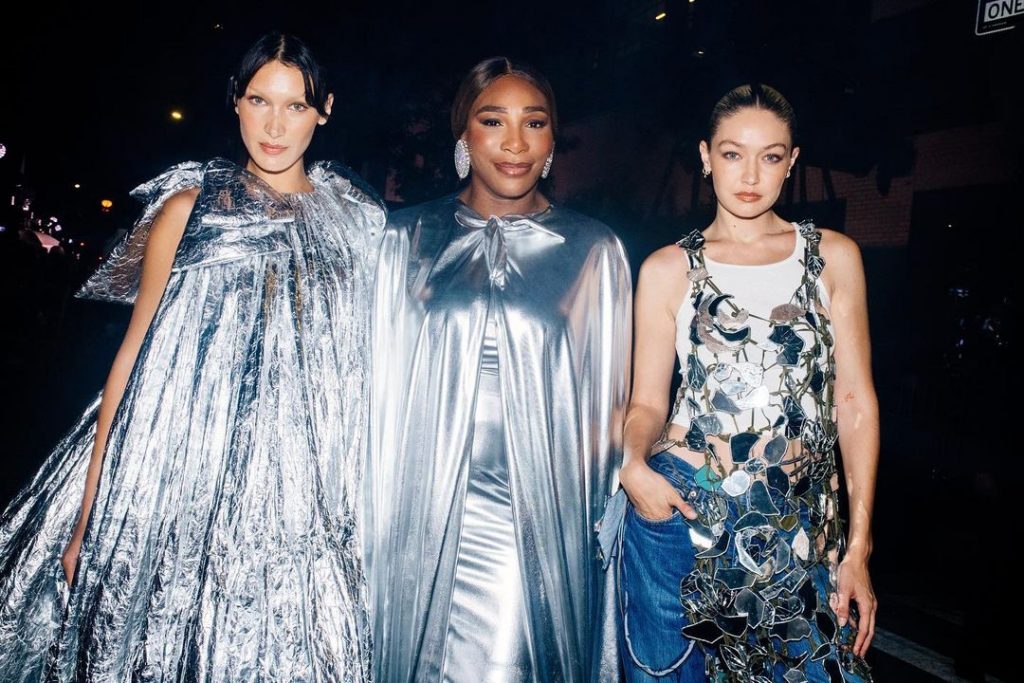 Vogue also had many controversies during Wintour's time at Vogue, for example, Wintour has been reported to be a horrible person to work with. Or when Vogue were receiving hate for using thin unwell models with eating disorders to star on the covers and telling plus size models, they did not fit what Vogue was looking for. To break this, and acknowledge the problem, Vogue signed an agreement to start promoting positive body images on their covers. In June 2013 Australian Vogue published a magazine called "The Body Issue" which contained articles on exercise and nutrition. On the cover starred an Australian plus size model Robyn Lawley. Models also shared with the readers how being on the cover of a magazine made them hate themselves and not want to model anymore. In an interview with Vogue, the supermodel Bella Hadid said: "Then you think there's something wrong with you, and no one around you is saying, no, no you`re fine, don't worry, it's a small size. They are kind of just looking at you like "- she smirks – "I guess we`re going to have to put something else on. And you`re thinking, I guess it's me then" – Bella Hadid. Vogue still to this day always tries to make their magazine a body positive place, however they have a long way to go before it is a place where everyone is welcome and are able to show their true self.
Zoe ROSMARUS / S4ENB / EEB1 UCCLE