Think-Pink: The fight against breast cancer
There are some things we should never forget. Sometimes, things tend to seem less important when the newspaper is not talking about them every single day. Cancer is something that hasn't gone away but does that mean we should stop talking about it? Does that mean that it is not worth paying attention to?
Breast cancer is one of the mentioned cancers that tend to be forgotten over time.
Think-Pink is a campaign that wants not only to fight against breast cancer but also raise awareness of the importance of mammograms and screening. For their work, they need help. And it is not only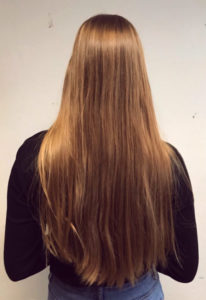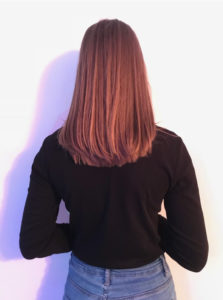 the help of big sponsors and doctors. Every single person can do something. I can, you can, we can. And that is the main reason why breast cancer should never be forgotten.
I am saying everyone, because it is not just giving money that is important. We can give something we all own and for what we don't pay a cent – our hair. Donating your hair shouldn't be a big deal if you can imagine what this can change for the person you're giving it to. Your own hair is growing anyway. However, there are not enough people doing it.
Firstly because they probably don't know about the organization, and secondly because they can't convince themselves because of esthetic reasons.
But what most people forget is that women that have to go through chemotherapy suffer not only in a physical way, but also in a psychological way. Loosing her hair is something which can affect a woman in her confidence and self-esteem. The people who are scared of cutting off their hair can probably imagine this best, how a woman feels while loosing it. But keeping in mind that yours is growing and hers is not should make the decision a bit easier.
So how do you donate your hair? Well, there are two ways to do it: Either you order the necessary envelope on Think-Pinks website, go to your usual hairdresser, let them cut your hair and then send it in the envelope to the organization (which is free). Or you find a hairdresser that cooperates with Think-Pink close to you. These hairdressers will cut your hair, get them in shape completely for free and will also send it in an envelope, which they will have at the hairdressing salon, to Think-Pink.
Of course, by donating your hair alone, you will neither make breast cancer disappear nor heal it, but you can make women feel a little bit less self-conscious. Even if this seems to be a very small step, it is still worth it. Because in the end, every little step makes a difference.
Photos: Antonia Siebert
Antonia Siebert and Yaëlle Heberling, S5DE / EEB1 Uccle